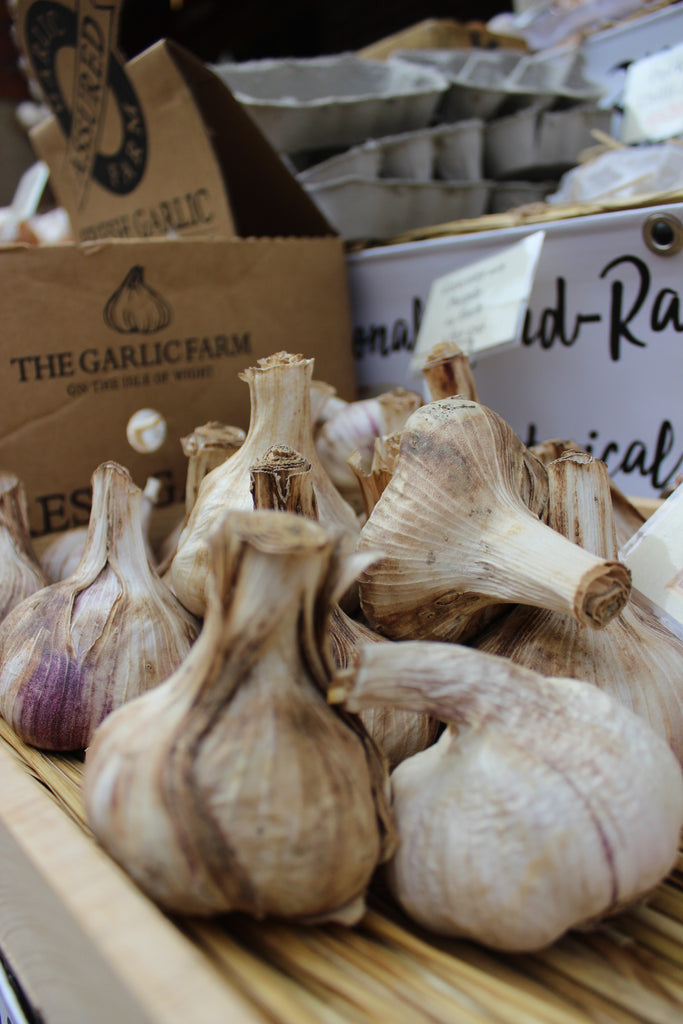 2 Cloves A Day
Eating just two cloves of garlic each day can give you amazing health benefits. According to the British Journal of Pharmacology, garlic will lower cholesterol, triglycerides and LDL, while raising your good cholesterol. The George Washington University School of Medicine says that it will inhibit blood clotting more effectively than aspirin thanks to it's ability to remove fibrin from the blood. Garlic is also deadly to bacteria, virus, and tumor cells. Tarig Abdullah, MD of Florida found that white blood cells from garlic-fed people were able to kill 139% more tumor cells than white cells from non-garlic eaters. It is recommended to eat two cloves fresh or up to 7 cloves cooked per day along with taking a daily garlic supplement.
1 tsp. freshly squeezed lemon juice
2 cloves fresh garlic, minced
a pinch of your favorite seasonings
** This is one of only two salad dressings I ever make. I typically quadruple (at least) this recipe and save the leftovers. I also add in a heaping tablespoon of dijon mustard and a large dollop of whatever berry jam is in my refrigerator.
---